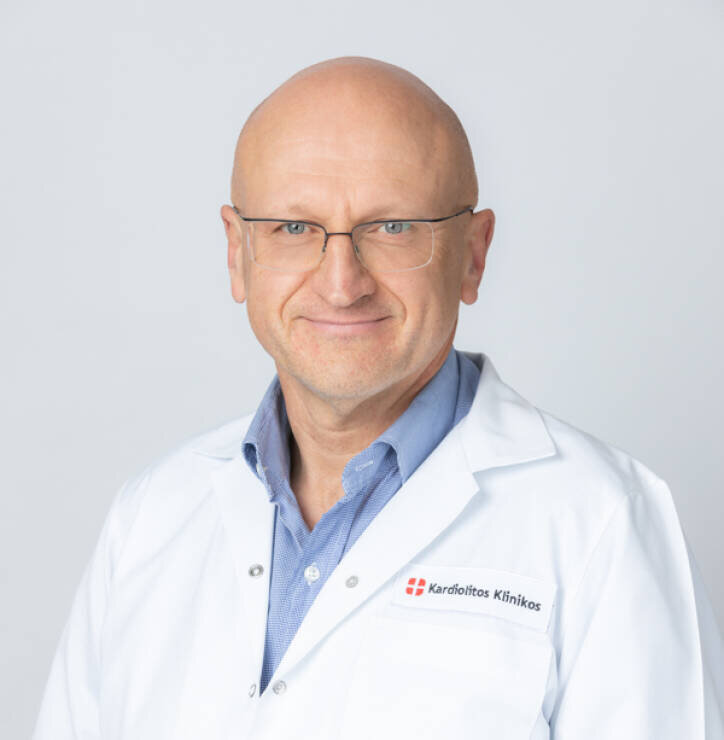 "nStride" – an innovative way to treat osteoarthritis
Osteoarthritis is the most common type of arthritis, commonly affecting a knee joint. The main symptoms of knee osteoarthritis is joint pain, swelling, crackling and limited mobility. The primary stage of osteoarthritis is treated with medicines and rehabilitation procedures. In the later stages, when a cartilage wear of joint deformity occur, endoprosthetic treatment or arthroscopic surgery are applied commonly.
"nStride" – injections of APS autologous proteins is the newest and most innovative treatment method allowing to delay a surgery. This is an innovative autologous therapy indicated to alleviate pain associated with knee osteoarthritis and to delay cartilage degradation as well as progression of knee condition worsening.
Patent's blood is processed with a special preparation of autologous proteins "nStride" and the product enriched with specific growth factors and proteins is obtained; this product controls a disbalance of inflammatory and anti-inflammatory proteins reported in the joint affected by osteoarthritis and promotes healing of cartilage.
"nStride" APS autologous protein injections in Vilnius "Kardiolita Hospital" are carried out by a physician orthopaedic traumatologist Andrius Šaikus.
Therapy of autologous proteins is very suitable for the patients diagnosed with early or advanced osteoarthritis to whom arthroscopic surgeries or other conservative treatment methods failed. "nStride" can also help people with highly expressed need for motion and striving to live an active life without any restriction of physical activities. This treatment does not require any surgical intervention and does not pose any risk. Just one injection helps to restore the damaged tissues and to reduce pain, swelling; a patient can move without any discomfort, and again take part in sport and other activities", – physician A. Šaikus lists the advantages of the procedure.
Benefits of "nStride" APS Autologous protein injections:
Reduce pain. A two-year comprehensive observation of the patients demonstrated that a single injection has improved condition of the knee joint of the study subjects by 69.7 % (According to WOMAC scale).
Eliminates the causes of pain Differently from other common therapies "nStride" blocks and delays cartilage degradation process, thus eliminates the main cause of pain of the joint affected by osteoarthritis.
The therapy is especially simple. It lasts for 30 minutes and is carried out in a manipulation room. After the therapy the patent is able for work and can resume his/her everyday activities at once.