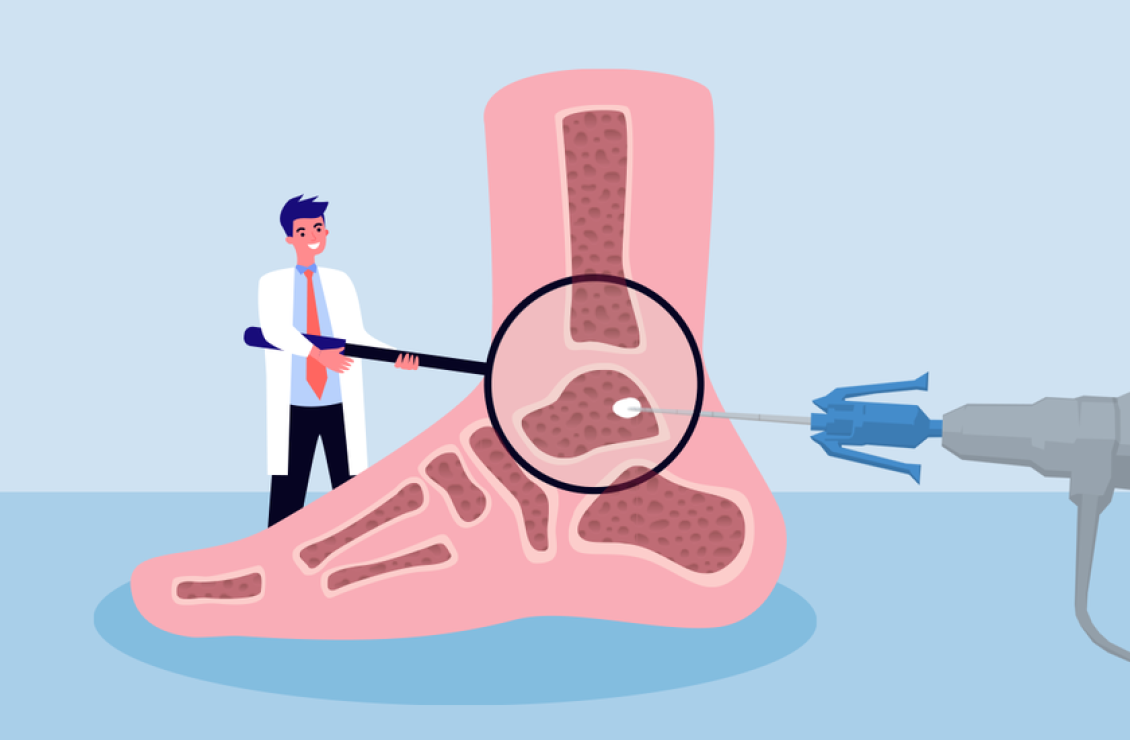 "Kardiolita Hospital" has performed the first subchondroplasty procedure carried out in Lithuania
Orthopaedic traumatology surgeon Eduardas Bartkevičius working at Vilnius "Kardiolita Hospital" has made the first subchondroplasty procedure in Lithuania. The innovative procedure liberates from pain and returns back a joy of movement.
This procedure is indicated to correct the osseous defects occurring after trauma and known as bone marrow lesion. It is also applied to treat lesions of tarsal, knee and hip bones and can be used to fill in cyst.
"We have treated a patient with a cyst in her talus, she suffered from pain even at rest. The duration of the procedures was about one hour – such time would be sufficient for the treatment of other bones applying this method. "The result was excellent, we further maintain a contact with the patient and monitor her condition to be sure that she is OK", – explains the physician.
Subchondroplasty is especially innovative and minimally invasive treatment method for the treatment of osseous defects. During the procedure a special needle is inserted into the osseous defect and "AccuFill" product – a specially engineered calcium phosphate is injected. A calcium phosphate of pasta consistency injected into the lesion site undergoes crystallisation at a body temperature and matches the natural bone structure by 99%.
Have you been suffering from bone and joint pain? Then it is a time to book by phone an appointment with a physician regarding a subchondroplasty procedure.